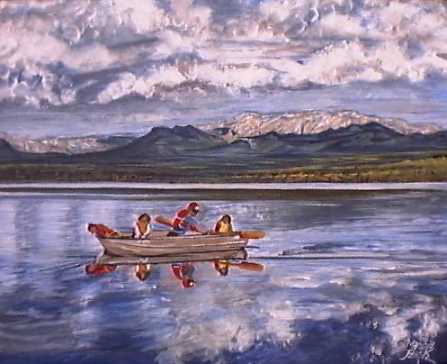 "Grandpa Hare on Otter Lake"
16"x20"
Acrylic
This is at a company picnic, one of the last company picnics that
Alascom had, before there was no more Alascom in Alaska. My
dear friend, Harry Marsh, was rowing three of his grandchildren
around Otter Lake, in the cool, Alaskan, summer sun. I have
always loved the photograph that I was able to capture of the
vastness of the mountains and the pristine clearness, freshness
and blueness of that magical land.